Posted on September 11th, 2016
Admit it, you have at least once had the thought that it would be awesome to have a door that automatically opened itself based on facial recognition! With this cool project from Team Windows IoT you can use a Raspberry Pi and a webcam to do just that. The project is very well written and should be surprisingly straightforward if you are willing to put in some effort. This is a great example of the endless possibilities that working with IoT devices provides. To get started check out the video below or the following link.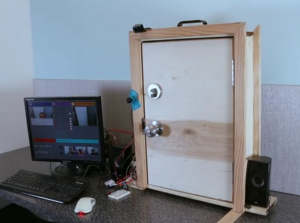 Want to keep in the loop about the latest in home automation? Subscribing to SuperHouse Automation on YouTube is the best place to start!
Working on your own home automation projects? The team at SuperHouse Automation would love to know! Tell us about it in the comments section below or on Facebook and Twitter.