Posted on January 16th, 2017
When it comes to having your own PCBs (printed circuit boards) produced, there are a huge number of manufacturing options to consider. One of the most important options is which surface finish is best for your board. Fortunately, freetronics have put together a guide explaining the pros and cons of various surface finishes to help you make an informed decision next time you manufacture PCBs. You can find the full guide at the following link.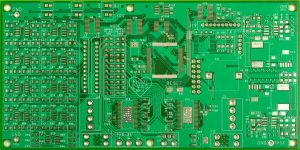 Want to keep in the loop about the latest in home automation? Subscribing to SuperHouse Automation on YouTube is the best place to start!
Inspired to start work on this project? Are you working on a project you would like us to feature in this blog? The team at SuperHouse Automation would love to know! Tell us about it in the comments section below or on Facebook and Twitter.