Posted on December 22nd, 2016
A fundamental aspect of many home automation projects is the ability to connect an Arduino to the internet to allow easy control of  inputs and outputs from anywhere in the world.  A crucial part of achieving this connection is to set up a MAC address for your Ethernet connected Arduino. A MAC address is a unique identifying number that is needed in the data link layer of a TCP/IP network. To find out more about how to setup MAC addresses checkout the following link.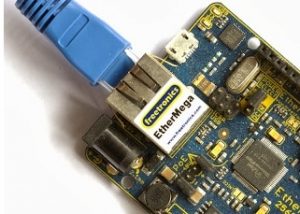 Want to keep in the loop about the latest in home automation? Subscribing to SuperHouse Automation on YouTube is the best place to start!
Inspired to start work on this project? Are you working on a project you would like us to feature in this blog? The team at SuperHouse Automation would love to know! Tell us about it in the comments section below or on Facebook and Twitter.