Posted on July 16th, 2016
Every wanted to add biometric security to your smart home? You are in the right place! Adding biometric security of this type to your house or apartment could provide convenient and secure keyless entry and will certainly create an interesting talking point when you have people over.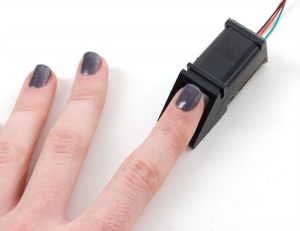 This project works using a fingerprint module that can store up to 1000 fingerprints and has a false detection rate of 0.001%, so you can sleep easy at night! Completing a project such as this is a great way to increase your Arduino skills and is sure to be a lot of fun. To get started check out the following video:
Want to learn more about awesome automation hacks like this? Subscribing to SuperHouse Automation on YouTube is the best place to start! Have an idea for a project you would like us to feature? The team at SuperHouse Automation would love to know! Let us know in the comments section below or on Facebook and Twitter.