Posted on July 25th, 2016
Have you ever wished that with the push of a button you could have your spice rack pop up out of your bench? Probably not! However at SuperHouse Automation we still think this is a very intriguing and unique project. Inspired by a customer request, Firgelli Automations have developed a kitchen modification allowing you to have a pop-up shelf on your bench top.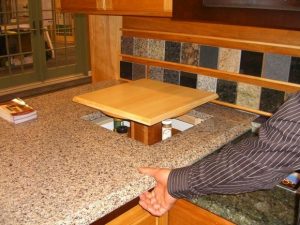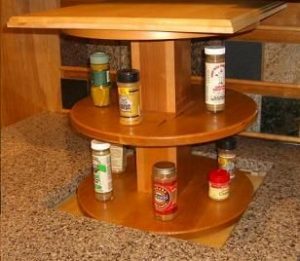 The shelf could be used for all sorts of things such as a microwave, toaster, wine, cutlery or spices and would be a really novel addition to any kitchen. The project uses an actuator to "pop up" the shelf and when hidden you wouldn't even know that the shelf was there. Although not covered in the instructable, you could very easily control the lifting mechanism from a microcontroller such as an Arduino or the D1 Mini giving you even greater flexibility.
Want to keep in the loop about the latest in home automation? Subscribing to SuperHouse Automation on YouTube is the best place to start!
Are you are thinking about making your own hidden kitchen shelf or do you have a project you would like us to feature in this blog? The team at SuperHouse Automation would love to know! Tell us about it in the comments section below or on Facebook and Twitter.