Posted on July 30th, 2016
Do the blindspots in your static security camera system cause you to sleep uneasily at night?  With this motion tracking camera system designed by Lindsay you can remove blind spots and ensure that your cameras will always be recording any intruders!  The project uses a motion sensor and servo to rotate a camera to ensure it is always facing the action. To get started on this cool project check out the following link. Full instructions, schematics and source code have been provided so you should have everything you need to get started.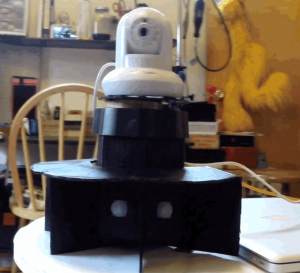 If you are looking for an Arduino board to power your night light, the SuperHouse team recommends the Freetronics "Eleven" Arduino Compatible Board, click on the link to find out more.
Want to keep in the loop about the latest in home automation? Subscribing to SuperHouse Automation on YouTube is the best place to start!
Are you are thinking about making your own night light? Have a project you would like us to feature in this blog? The team at SuperHouse Automation would love to know! Tell us about it in the comments section below or on Facebook and Twitter.