Posted on September 5th, 2016
Have you ever wondered if it was possible to use a magnetic card reader in your Arduino projects? Having control over a magnetic stripe reader opens up lots of possibilities such as adding swipe card access to one of the doors around your home. Instructables member powerpants has put together a fantastic guide which details every aspect of using a magnetic stripe reader from the wiring to full code examples. You can checkout the instructions here.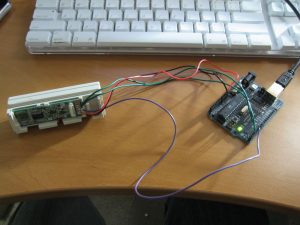 If you are looking for an Arduino board to use in this project, the SuperHouse team recommends the Freetronics "Eleven" Arduino Compatible Board, click on the link to find out more.
Want to keep in the loop about the latest in home automation? Subscribing to SuperHouse Automation on YouTube is the best place to start!
Thought that this was a cool project? The team at SuperHouse Automation would love to know! Tell us about it in the comments section below or on Facebook and Twitter.